A First-Class Marina in Los Angeles Harbor
California Yacht Marina's Wilmington location offers boat owners a convenient marina option easily accessible from the 110, 710, and 47 freeways with flexible and budget-friendly boat slip options. Channels to and from the Marina offer quick access to the West Channel, the Pacific Ocean, as well as Long Beach. Amenities include free parking, Wi-Fi, laundry facilities, lockers, private bathrooms and showers, and more.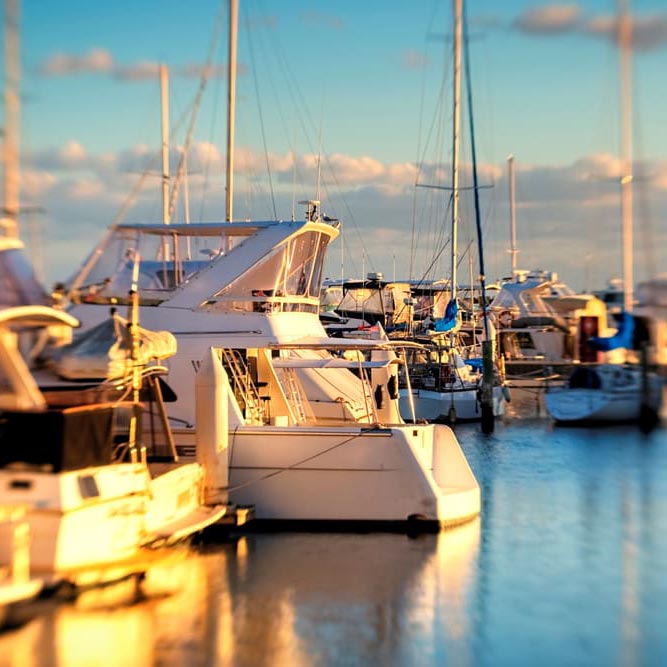 Everything You Need and More Is Right Here
We provide everything required to enjoy easy access to your boat. You will benefit from free Wi-Fi, plenty of parking, clean private bathrooms and showers, and laundry located in the marina. Neighboring the marina is a local eatery where you can get a quick bite and just down the road are maintenance facilities should you need to haul out your boat.
Boating, Fishing, Relaxing, and More
The snugness of Wilmington Marina provides a relaxing environment for you and your boat. If it's not an inviting day on the ocean, you can still savor the experience of your boat, relaxing in the harbor, entertaining friends, venturing into Long Beach, or a quick cruise up the Channel where you can anchor at Cabrillo Beach. Want to learn more about daily, short term or month-to-month docking options? Contact us today.