Comfort, Convenience, and Peace of Mind
California Yacht Marina is a family-owned and operated marina company with three convenient locations in the Los Angeles area. We're committed to delivering first-rate marina service that includes five-star amenities to provide our guests with a superior experience to other boat storage or docking options. We offer flexible berthing options with opportunities to stay month-to-month or just for the night. Choose a marina near you.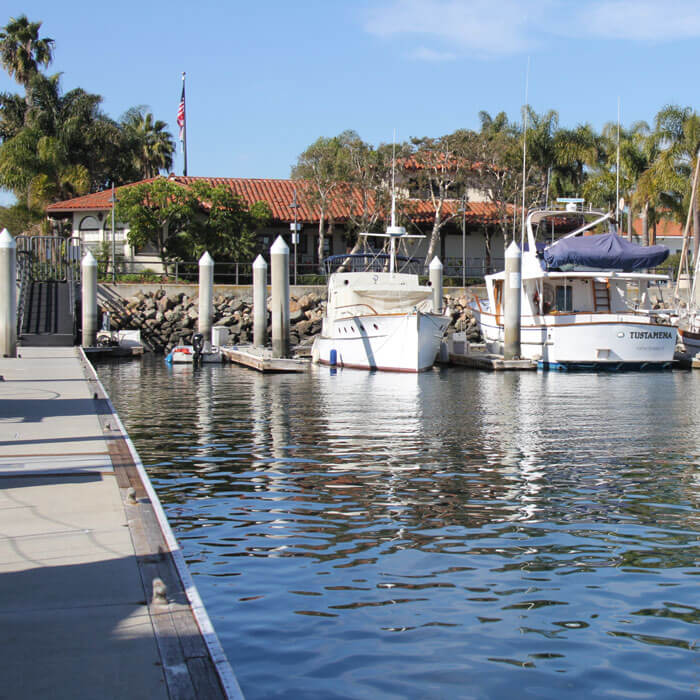 Love Your Boating Experience
Owning a boat isn't just about the time you spend on the water. At CYM boating is 'A Way of Life' that opens doors to the exhilarating world of being on the water. When mooring at one of our three marinas, you'll have access to our reciprocal berthing program allowing you to stay at other CYM locations with no additional berthing fees. Surrounding beaches or attractions, use of our private showers and bathrooms, picnic areas, and the chance to live it up in the neighboring cities or jet-setting to another destination area are just a few of the options available to you.
The Best Boating Life Has to Offer
California Yacht Marina has a convenient location for every boat owner in the Los Angeles area, including San Pedro, Palos Verdes, Redondo Beach, Torrance, Long Beach, and Orange County. Take advantage of hosting family functions, entertaining guests, and living your best life with the Pacific Coast horizon as your backdrop. We've been managing marinas, hosting events, and providing first-class berthing for decades and continue to add to our amenities to improve the daily experience.